I love giving gifts, and almost equally, I love wrapping gifts.
Seriously,..... if I could wrap gifts for a living I would be a happy girl. Some people cringe at the thought of wrapping gifts while I delight in finding that perfect ribbon. There are tons of cute gift bags out there but I prefer something more original.
There's nothing like a satin ribbon to tie up any gift beautifully.
Any time I cook a whole chicken I save the wishbone for wedding or baby gifts. Painting or adding glitter to a wishbone makes any gift extra special.
A glittered wishbone on a baby quilt is an elegant touch.
I also love to reuse/recycle wrapping items. I often use brown paper and let the kids decorate the paper with drawings and stickers for birthday gifts.
Strips of newspaper make a cute bow on these gifts. A newspaper, scissors, and stapler is all that's required to make this eco-chic bow.
Homemade gifts are the best in my opinion, and they can be stand out gifts with a little attention. I love this idea for your homemade preserves as gifts.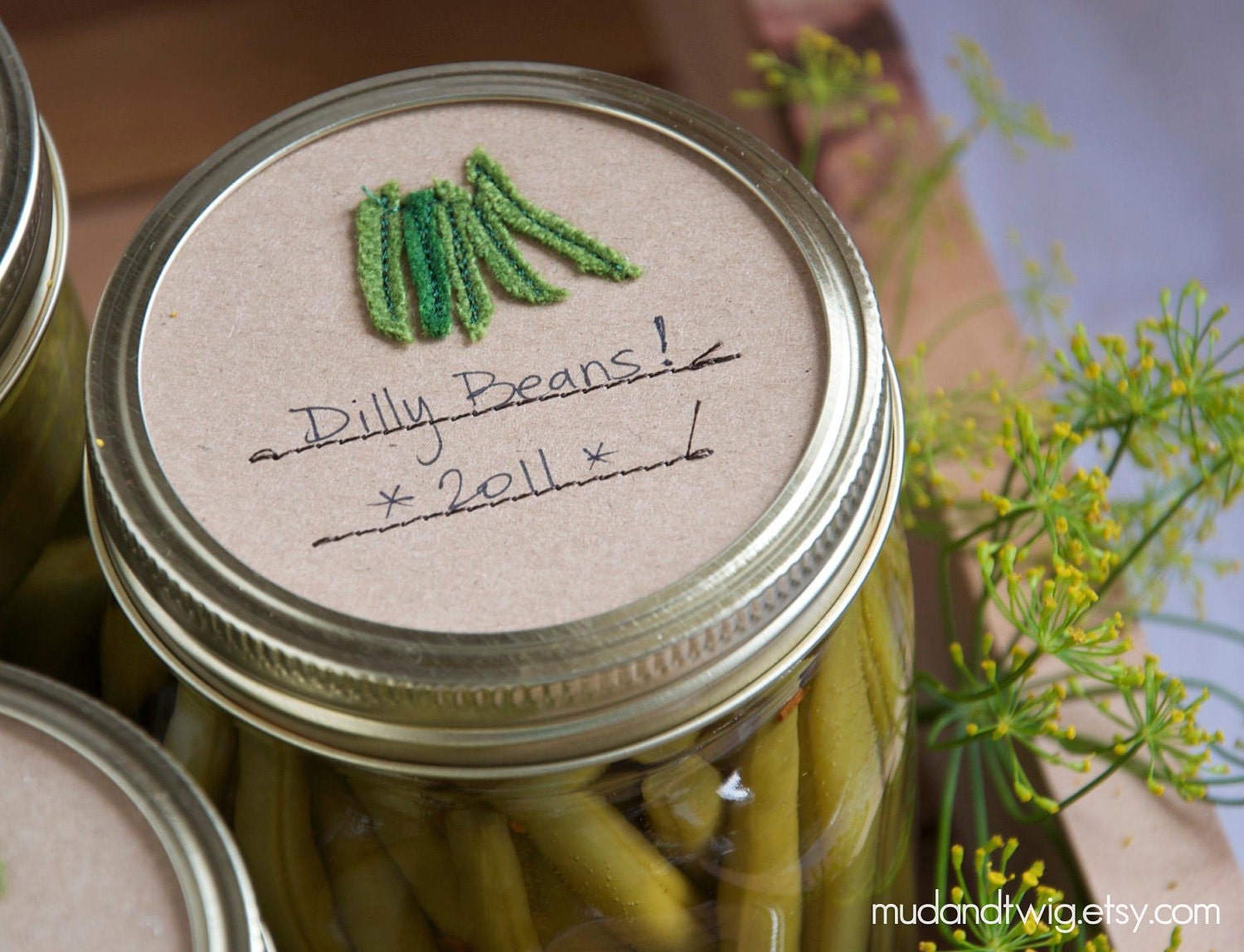 Available on etsy, or make your own custom labels.
Green jalapeno jelly and red strawberry jam tied with gingham ribbon in a basket is a charming Christmas gift.
There are many options for tying up a gift, yarn twine, ribbons, just look around your home for some inspiration.
A container can also be part of the gift. Antique stores and garage sales are excellent places to find containers for your gifts. Enameled boxes make great containers for kitchen/food gifts.
Keep in mind what the recipient's interests are and what type of gift you are giving. A galvanized bucket filled with shop supplies and tied with cotton twill tape would make a great gift for the guy who loves to spend time in his garage.
What ever gift you choose have fun wrapping it, or find someone who enjoys wrapping as much as I do!